The is for reference only,
Click here
to Visit the Shopping section to search for availability
Marx Stock Number: 5375
Produced: 1968-1972
Marx also produced a full scaled castle for the knights and vikings muck like The Circle X Ranch and The Fort Apache playsets. It was made out of cardboard, and came with table, chairs, benches, draw bridge etc. The castle is a pretty rare piece. I have only seen about four in the retail market for sale. What I am trying to say here is don't wait for a mint one or you may never find it. If you like the Knights and Vikings, you will want this piece.
28 accessories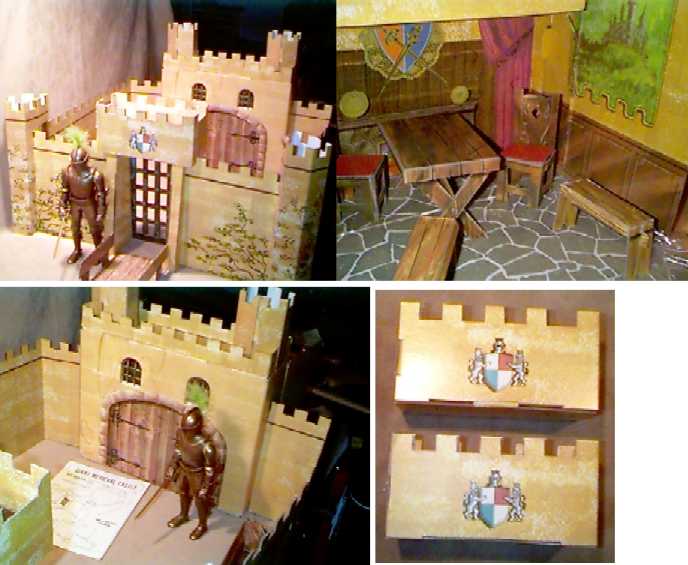 Horse-
Cardboard Accessories:
• Main case with handle (Actually is the Castle) (2)
• Castle Wall Pieces – sides (2)
• Castle walls – Front (2)
• Corner towers (2)
• Entrances (2)
• Front Battlement (2)
• Iron gate (1)
• Drawbridge (1)
• Castle towers (2)
• Castle Battlement (s) for the roof (2)
• Table – brace (2)
• Chairs (2)
• Benche(s) – brace(s) (4)
• Horse Trough (1)
• Inside awning piece (1)
Total - 28