Thundercolts / Flick / Flack (Dogs) / Buffalo

The is for reference only,
Click here
to Visit the Shopping section to search for availability
Thundercolt (Shown with fence Accessory)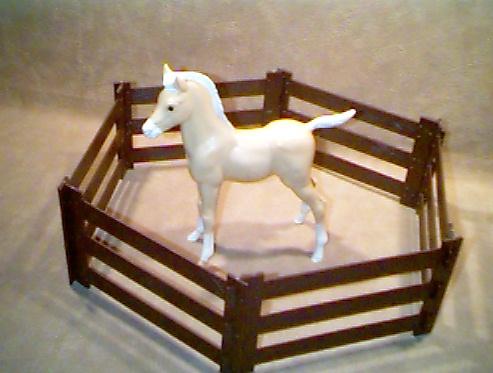 Marx Stock Number: 2031a
Produced: 1967-1969
Thundercolts were constructed of HP. They were sold boxed with no tack. Other than display, I am not sure how they could have been played with. I assume they were just meant for use with the ranch and corral sets. The Thundercolts were not issued in 1970's to my knowledge. Thundercolts came in brown or palomino color.
Flick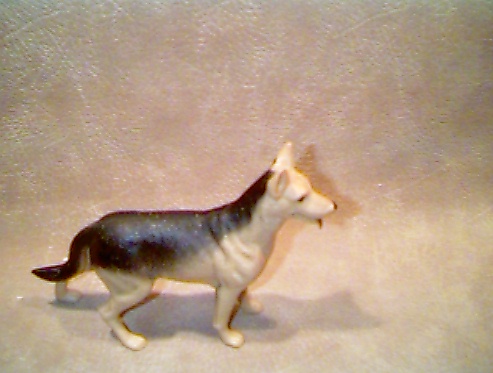 Marx Stock Number: 2029a
Produced: 1967-1969
Flick was a German Shepherd Dog made out of HP. He is molded in black and gray. Some I have seen have a black and orange-like color. Flick is tough to find boxed.
Flack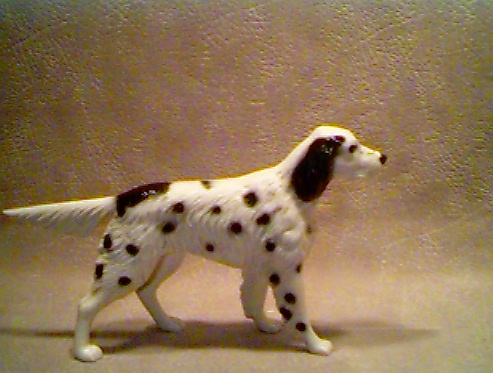 Marx Stock Number: 2029b
Produced: 1967-1969
Flack was a Springer Spaniel Dog molded in HP. He is essentially a white dog with black spotting. He can be identified by his tail, which points in the outward position. Flacks too are tough to find boxed
Buffalo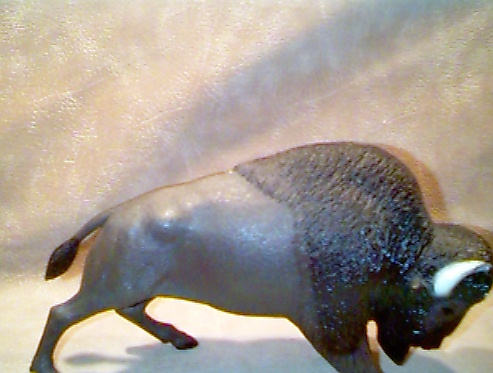 Marx Stock Number: 2033
Produced: 1967-1969
The buffalo was made out of HP and scaled for the Johnny West series, though it is somewhat undersized in my opinion. Buffalo are pricey when purchased boxed today. Rare flocked versions are out there, but demand hefty prices. I have seen one priced at $500! Looks like I will hold off on those for a while.